Cheese and Cheesemaking,1877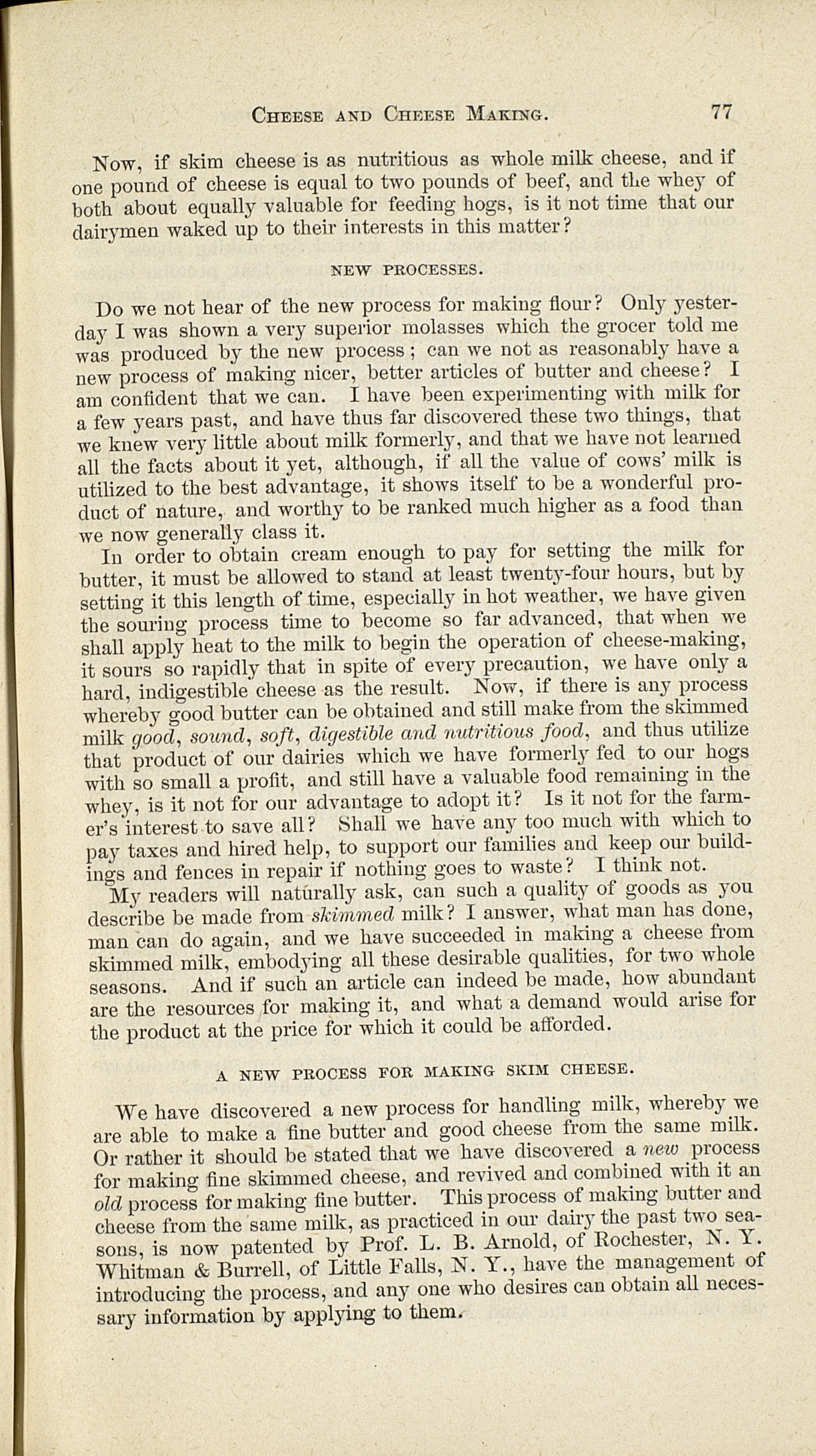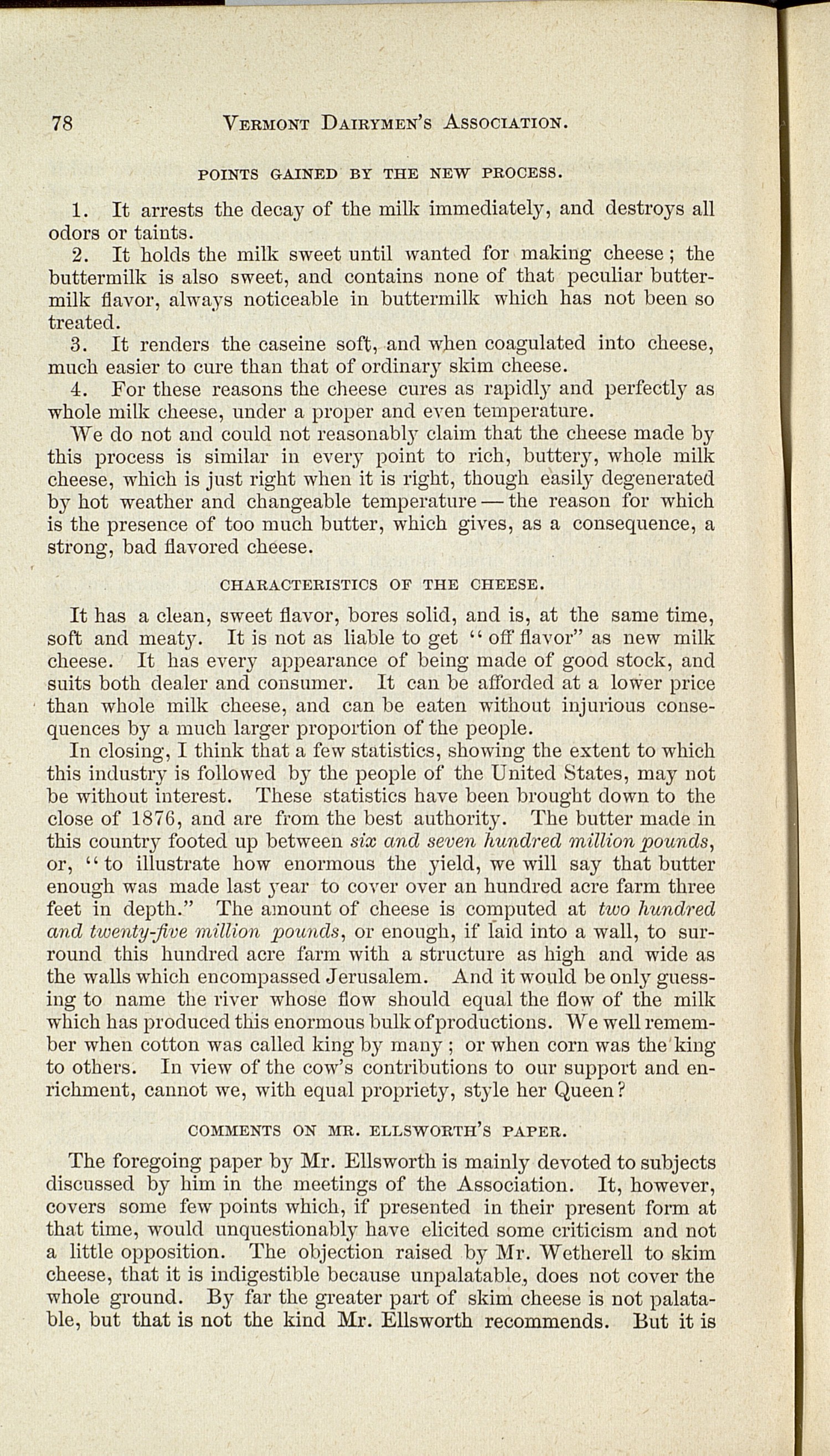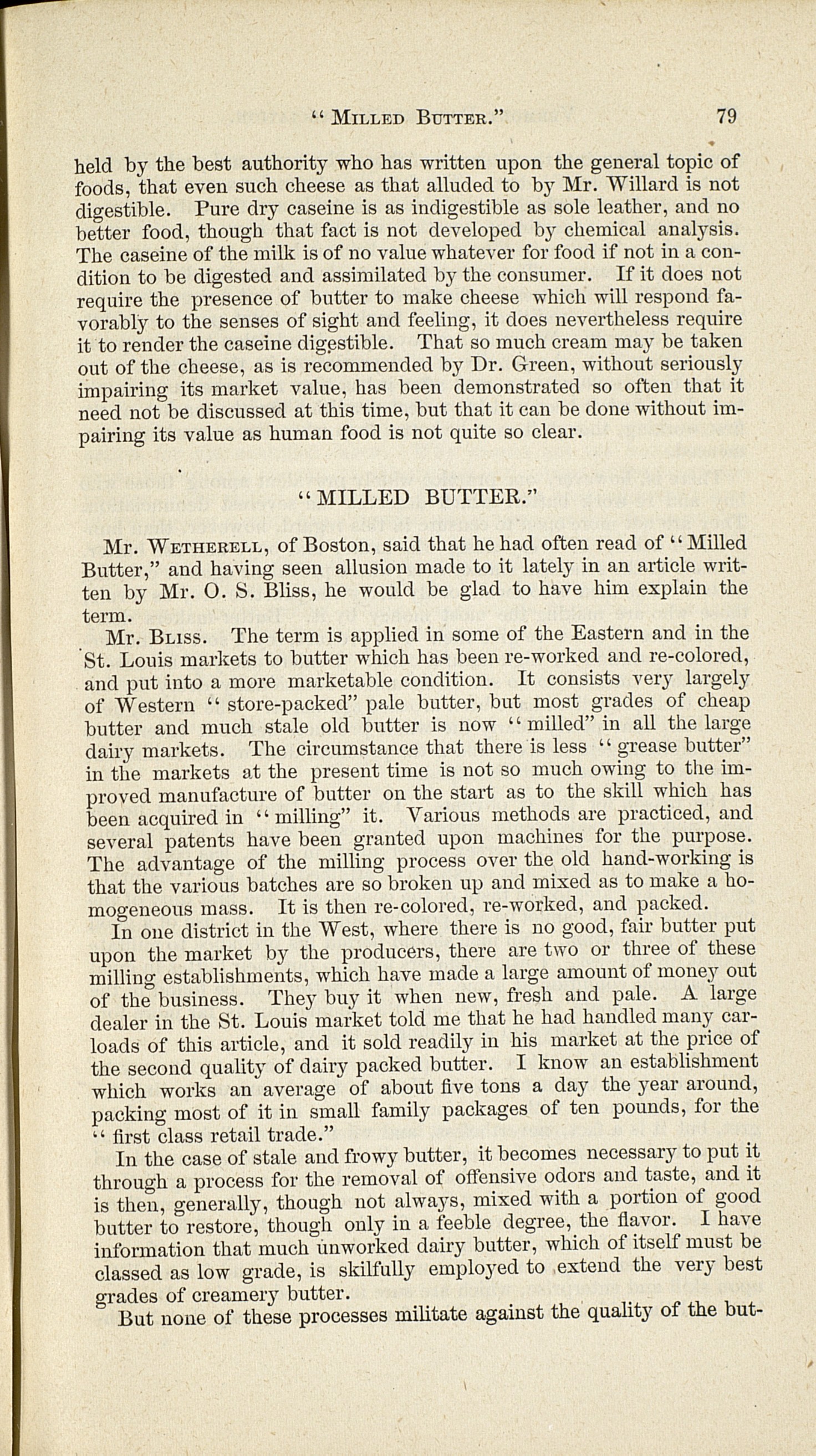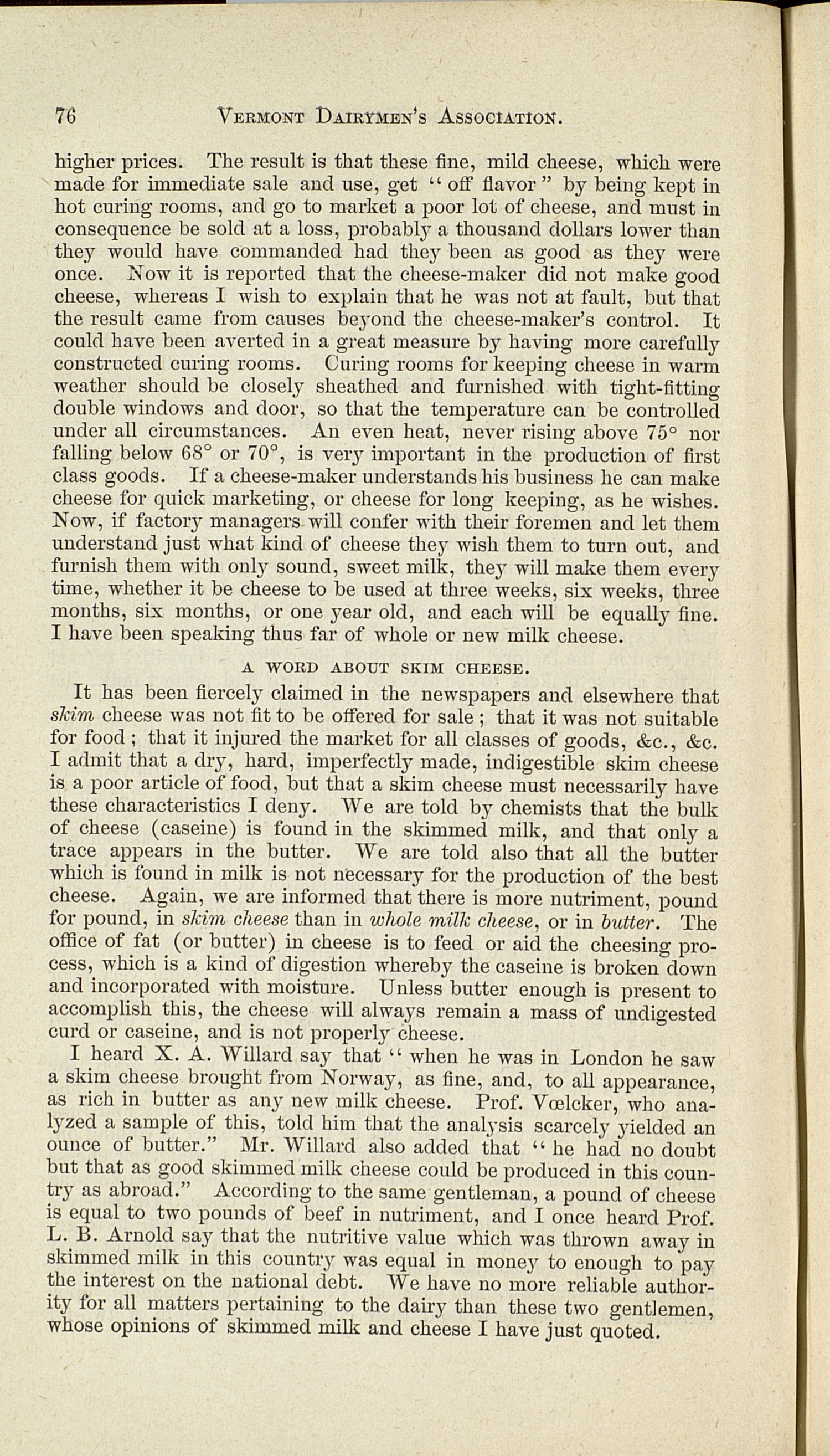 Dublin Core
Title
Cheese and Cheesemaking,1877
Description
A discussion of different cheese making methods from the Vermont State Board of Agriculture Report.

Topics range from processes of making skim cheese, descriptions of different cheeses, and excerpt of comments relating to the paper the author of this book wrote, Mr. Ellsworth.
Creator
John T. Ellsworth
Source
From the collection of WILB S121.V47, Special Collections, University of Vermont Library.
Publisher
Vermont State Board of Argiculture
Contributor
Scanned and transcribed by John Truong
About the Original Item
Date Added

October 16, 2012

Collection

Item Type

Document

Citation

John T. Ellsworth, "Cheese and Cheesemaking,1877," Omeka@CTL, accessed June 24, 2021,

http://libraryexhibits.uvm.edu/omeka/items/show/785

.

Associated Files